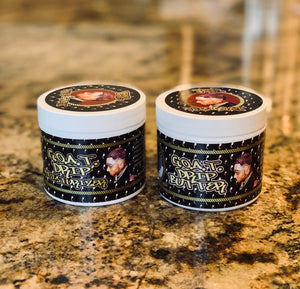 PB THE GOAT MERCH
Goat Drip Butter & Moisturizer Duo!
Regular price
$75.00
Sale price
$90.00
100% Organic Hair Care Products!
The Combo you will most definitely not regret buying!
Apply Goat Drip Moisturizer first to moisturize your hair, Then back that up by sealing your Moisturizer in with the Goat Drip Butter use a soft brush to brush products in at all times! Always remember a lil bit of product Goes along way, So it doesn't take much to get drippy! Go Ahead an Dip with a lil bit of Drip!
---